Greenpeace USA stopped accepting BTC donations because of the energy consumption concerns as debates around the environmental issues rage on and experts argue that BTC "should die for the common good of the planet" so let's read more in our latest Bitcoin news today.
The American branch of Greenpeace, a non-governmental multinational environmental organization stopped accepting BTC donations amid the growing concerns about the crypto's impact on the world's ecology as a spokesperson said:
"As the amount of energy needed to run Bitcoin became clearer, this policy became no longer tenable."
To be clear, I strongly believe in crypto, but it can't drive a massive increase in fossil fuel use, especially coal
— Elon Musk (@elonmusk) May 13, 2021
The organization initially started accepting BTC donations back in 2014 via the payment processor BitPay and the corresponding page similarly stated that Greenpeace isn't accepting BTC or any other crypto:
"Greenpeace USA no longer accepts donations in the form of Bitcoin or any cryptocurrency."
The initial announcement of Greenpeace supporting BTC donations has been scraped from the organization's website and Ben Kroetz who is the director of online strategy said in an announcement back in 2014:
"As a completely independent organization, we do not take money from corporations or governments and rely primarily on individual donations. BitPay's reputation as a trusted and secure third party Bitcoin payment processor made it easy for us to begin accepting Bitcoin thus opening us up to new markets and donors."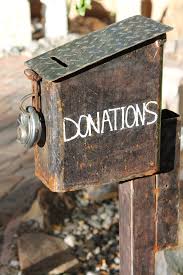 It seems that lately, environmental concerns have outweighed the benefits of exposure to the markets and donors. A lecturer at Southampton University, Larisa Yarovaya, who is also a former Russian Paralympic swimmer, suggested that BTC should die for the common good:
"Bitcoin could be the first inefficient version of a disruptive technology. It should die for the common good of the planet and be replaced by a new model. It consumes more electricity than a country. All the rest is detail."
She argued that BTC's energy consumption cannot be justified by the coin's high price since BTC is a speculative asset that doesn't create a huge amount of employment. In the meantime, SpaceX CEO Elon Musk also raised concerns about the BTC environmental impact and Tesla stopped accepting BTC payments for its cars.
Source: Greenpeace USA Stopped Accepting BTC Donations